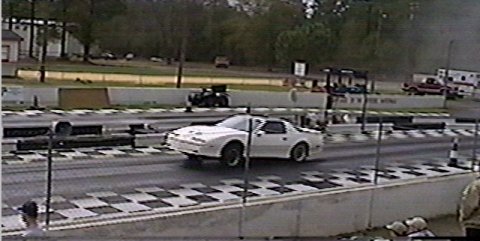 My TTA had run a best of 11.96 with a 1.62 60ft. time. This is with no rear suspension mods and BFG 255/50/16 Drag Radials leaving at 3psi.
The car now sports a Ford 9" w/Detroit Locker, Spohn rear suspension componants and MT 26x11.50x16 ET Streets. Car will barely hold 0-1psi on
the brakes In this form the car has went 11.93 with a 1.63 60ft. time in 85° weather. Have installed a StageRight Transbrake. Times pending.